Alumni – be inspired
What does it mean to be successful? It means so many things to different people, and former THS students have achieved so much. For some it's about grades, for others it's about careers, for some it's about sports or hobbies, and for others it's just about being happy. We've included some of the stories of our alumni, as well as some videos of what our alumni are doing now. We hope they'll serve as inspiration and motivation for your own future.
Thank you to all those who have taken the time to contribute. If you're an alumni with a story to tell, we'd love to hear from you.
Alumni videos
Sophie Fallon
Sophie graduated from THS in 2019, went to college at Maynard in Exeter and is now on her way to Cambridge University. We'll follow her story with personal videos from her as she goes through the stages of university offers to her first days on campus.
February 2021:
Alumni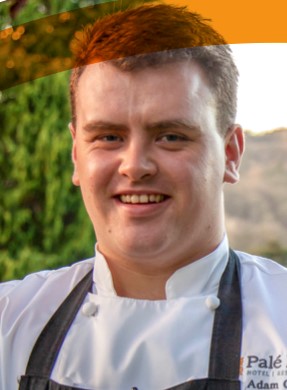 "You are always learning. Never let anything get in your way, and never stop pushing towards your goals."
ADAM CLEAL
CLASS OF 2012
Adam has always had a keen interest in cooking and started to explore the passion when he took Catering as one of his course options in Year 9. After leaving school, Adam continued training at PETROC, before landing his first job at the two-Michelin-starred Gidleigh Park.
Adam is now Head Pastry Chief at Pale Hall, and has also worked with Michael Caines MBE on the recently opened Lympstone Manor.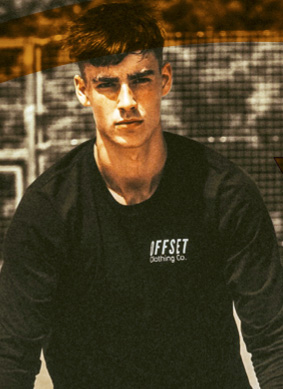 "No matter what life throws at you, there are always staff at school who can support you through it. Don't be afraid to reinvent yourself to be the best version of you."
ALI TUCKER
CLASS OF 2017
Ali has always preferred being active and outdoors, and spent most of his free time competing in BMX freestyle competitions. Motivation in school was at times a struggle, but with the right help and support, Ali buckled down and worked hard to pass his GCSEs.
BMX is still a large part of his life, and Ali recently won the South West games in Cornwall and the 'Cookie Jam'. Ali achieved the grades to progress to Level 3 education, and now also represents the clothing company 'Offset'.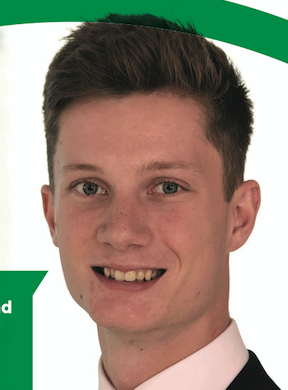 "Believe in yourself and chase your dreams – only you can make them a reality."
CHRIS SALTER
CLASS OF 2009
After Chris left THS he went on to complete A-Levels at Richard Huish, followed by a degree in Law at Cardiff University and a Masters at the University of Law in Bristol.
Now Chris is a Trainee Solicitor, working for a large, national law firm in Bristol. Chris was appointed a magistrate in 2014 making him the youngest ever appointed magistrate in the South West. In his spare time, Chris juggles various voluntary roles, and raises money for a number of local charities.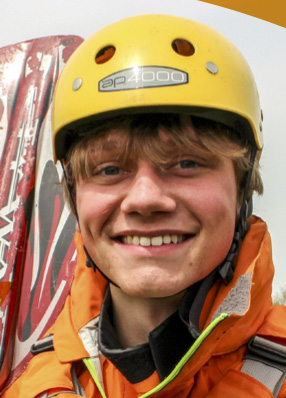 "If you get the chance to do Ten Tors or any other experience with the Outdoor Education team at THS then do it. It looks great on a college or job application, but you also learn so much and what you can achieve if you push yourself."
FINLAY BROADHEAD
CLASS OF 2017
Finlay always had a keen interest in outdoor activities at THS. He organised the running of the Climbing Club and took part in Ten Tors in Year 11.
Finlay is currently studying Outdoor Adventure Activities at Exeter College and will start University this year in Wales to continue learning and gaining a degree before heading into the world of outdoor work.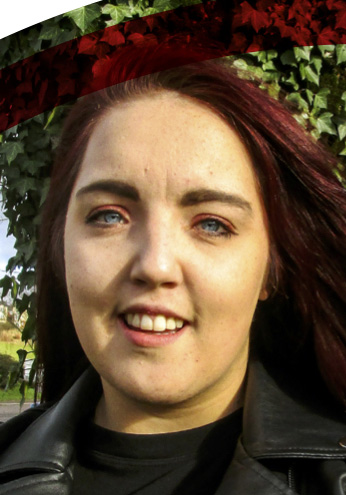 "Don't let anything hold you back. Dream big and keep going until you reach your goals."
FINLAY-MAY SMITH
CLASS OF 2017
Finlay was heavily involved in school life. As well as being an Ambassador, Finlay appeared in multiple school productions, and lead on the 'The Girl Can' project encouraging girls to get into sports.
Since leaving THS, Finlay has gone on to study a BTEC Level 3 in Public Services at Exeter College. After college she will go to university to study Criminology, with the opportunity to study abroad.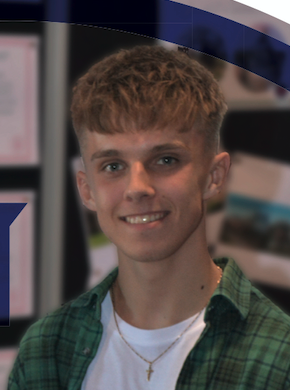 "You can do it too. Stay focused, get your head down and put in the work – It'll be worth it in the end."
LUKE SCAMPTON
CLASS OF 2017
Luke wasn't motivated at school. Until he took part in the Scholars Programme in Year 10, and realised what he could achieve if he buckled down.
Now he's studying A Levels at Richard Huish, and has just applied to study History at Oxford University.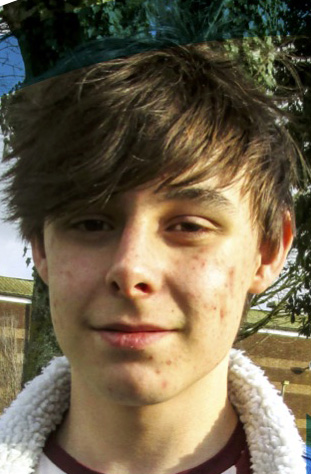 "Every voice matters – let yours be heard. Join one of the many groups in school that will enable you to voice your opinions."
PATRICK WALLACE
CLASS OF 2018
During his time at school, Patrick was a member of HLT for Barle House, and took part in a number of extra curricular activities alongside his studies. This included appearing in a few school productions, such as 'We Will Rock You'.
After passing all his required GCSEs, Patrick now studies A Levels at Exeter College and will soon head to London to study Cinematography.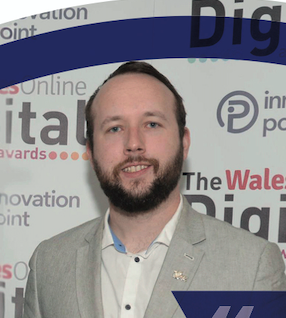 "There is a talent to finishing things. Always see your projects through to the end, even if you hit roadblocks – the experience is invaluable."
RICHARD PRING
CLASS OF 2003
Co-founder and Technical Director of the multi-award winning games company, Wales Interactive, Richard has gone on to do incredible things since his time at THS.
He is now a leading technology entrepreneur in his field, who has not only had a major impact in the digital sector in the UK, but also in the global gaming industry as a whole.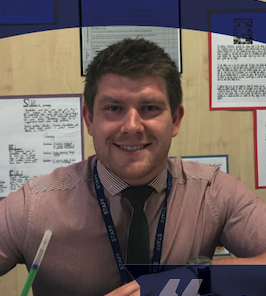 "Your hard work will be worth it – don't look back with regrets."
SAM BUTLER
CLASS OF 2009
During his time at THS, Sam was heavily involved in sports and also a student Ambassador. After leaving school Sam went on to study A-Levels at Richard Huish, followed by a degree in Sports Education at the University of Gloucestershire.
Sam decided to go down the education route, and after completing a PGCE at Exeter University, is now back in Tiverton teaching at Two Moors Primary School.