Communication and Interaction Resource Base
---
Welcome to the CAIRB in the Summer Term.
We would like to say how proud we are of our students since our return to school.
Summer Term:
You may be wondering what happens in the summer term of THS CAIRB, in this term we continue begin our transition work with our students moving from year 6 to year 7 and continue the work with our year 11 moving into post 16.
We would also like to welcome a new student to the CAIRB.
We also have students participating in a Gardening intervention and the SEND football intervention.
Also, some of CAIRB students have joined in with extra curricular clubs after school which is great to see.
We appreciate that this can be a nervous and anxious time both for parents and students alike. If you have any questions please do not hesitate to contact our SEND Admin.
Following on from the announcement The CARIB and Tiverton High school are back open and very much looking forward to seeing all our students again. We know that coming back to school or the CAIRB can be very worrying and cause some anxiety. This however is normal and everyone across the school including all the staff have these feelings too.
Just like before Christmas we will be maintaining year group bubbles and a one way system around Tiverton High School. This means you are now able to see your classmates and friends within your own years.
Sanctuary club is back open and so is the support centre and we cannot wait to see everyone.
If you are worried about anything or even just to say hello and have a friendly chat please let us know.
If you would like some further help and support we can put you in touch with Kooth.Com as well.
Remember Hands, Face, Space and let's stay safe!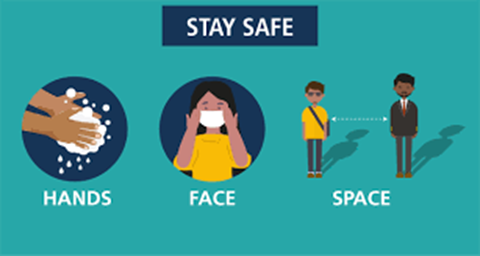 Mrs L Adlem and Miss K Butler