Communication and Interaction Resource Base
---
Following on from the announcement on Monday 4th January 2021, we are again in a National Lockdown. We know that this is an uncertain time and you might be worried about what this means for you and the CAIRB. It means that all of our learning is online through Google Classroom and that we are staying safe.
We know that you will be missing your friends and classmates but hopefully you will be able to interact through your Google classes. It is important to remember to talk to anyone such as your parents, us and friends if you are worried about anything or even just to say hello and have a friendly chat.
If you would like some further help and support we can put you in touch with Kooth.Com as well.
Remember Hands, Face, Space and let's stay safe!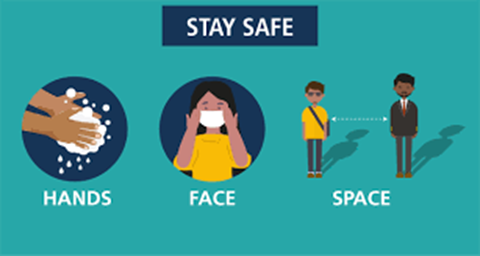 Mrs L Adlem and Miss K Butler