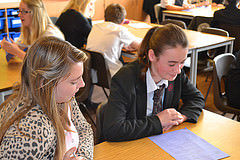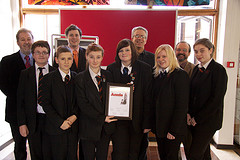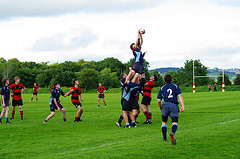 Every school has a duty to ensure that every individual child is given the best possible chance of achieving their potential.
The Government provides Pupil Premium funding, which is in addition to main school funding, to help address national inequalities between the achievements of children eligible for free school meals or children in care.
The Pupil Premium is allocated to schools based on the number of students who are known to be eligible for free school meals or have been eligible in the last six years and children who have been continuously looked after for more than six months. It is for schools to decide how the Pupil Premium is spent since they are best placed to assess what additional provision should be made for the individual students within their responsibility.
At Tiverton high School we support all of our students.
We do this by providing high quality classroom teaching supplemented by interventions to support vulnerable learners. The Middle Management Team work alongside the Senior Leadership Team and Governors to ensure that the Pupil Premium is targeted and provides the best possible support to students that may be at a disadvantage.
Which students are prioritised?
Free school meal (FSM) students and other vulnerable students who are underachieving at KS4
FSM students and other vulnerable students who are underachieving at KS3
Other underachieving students
Literacy and numeracy catch-up premium
Literacy and numeracy catch-up premium
The literacy and numeracy catch-up premium gives schools additional funding to support year 7 pupils who did not achieve the expected standard in reading or maths at the end of key stage 2 (KS2).
We have used this additional funding in three ways;
We have employed a primary trained specialist teacher of literacy and numeracy, who works with Y7 and Y8 students who have not reached 'secondary ready' on their transition to Tiverton High School, through small group intervention.
We have purchased Passport Maths and Fresh Start by Read Write Inc – two programmes through small group tuition, that enables students to 'catch up' with their secondary ready peers.
We use STAR reader to test Y7 and Y8 students reading and comprehension age – this happens three times a year so we can track students reading age and intervene where required. Teachers also use this information to inform planning and that they have appropriate resources students can access.
We employ a specialist literacy team who deliver the ARROWS programme to ensure students who come in to Tiverton High School below their chronological spelling age are able to 'catch up' before transitioning into Year 8.