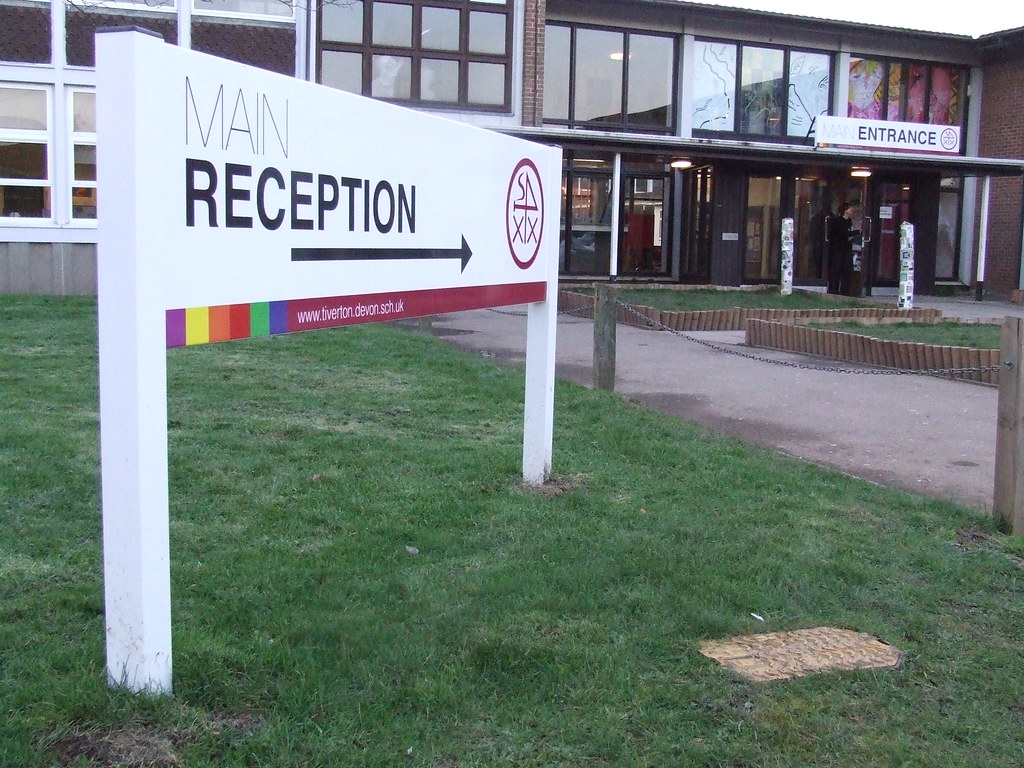 Deputy Head for Quality of Education
| | |
| --- | --- |
| Title | Deputy Head for Quality of Education |
| Salary | Leadership Scale point: L22-L26 |
| Job term | Permanent |
| Interview date | TBC |
| Closing date | 3rd October 2022, 12pm |
In January 2017 Tiverton High School formed a Federation with Heathcoat Primary School and Rackenford C of E Primary School called the Federation of Tiverton Schools.
The formation of the Federation has enabled the three schools to build on the collaborative and supportive work that was already taking place. The Federation is tailored to the needs of our school and communities to provide the best experience for all children and young people in all schools.
Are you emotionally intelligent?
Do you have a relentless drive around school improvement?
Can you see yourself playing a role in Tiverton High School becoming an outstanding school?
We are looking to appoint a permanent Deputy Head for Quality of Education at Tiverton High School, Leadership scale point: L22-L26, to start from 1st January 2023. The closing date for this position is Monday 3rd October 2022, 12pm.
We require a post holder who will strategically lead the quality of education across the school through an outstanding curriculum which enables all students to make strong progress, including in reading, as well as supporting the developments of learning within the wider federation.
Positive relationships at all levels are key for THS to be an outstanding school. Ofsted said 'There is a strong sense of common purpose in the school. Your concern for individuals is a striking feature of your leadership, which is summed up with the statement, "we stopped working with the data; we started working with the pupils".
The Deputy Head for Quality of Education will have to work long hours, often contacting parents/carers in the evenings. There will be times when they will have to give clear messages to individuals, trying to resolve conflict or remove barriers to learning making them unpopular in the short term but respected and valued in the long term.
THS is a highly inclusive school, Ofsted said 'You lead a highly inclusive school which benefits pupils and the local community'. Outcomes for vulnerable groups especially SEND and DA pupils continue to be a key focus for us with 'further work needed to ensure that these pupils' outcomes are at least in line with those of other pupils nationally'.
We want to be full and over-subscribed with parents pushing to get a place for their child at our school. We aspire to secure and take us close to 100% of our year 6 learners from our catchment. This person will need to be flexible, creative, diplomatic and caring when you work with our primary colleagues, parents and young people.
As a lead professional, the successful candidate will be a role model of the highest order, providing high quality leadership and management for students and staff alike. They will be unfailingly solution focused and positive in their outlook as they seek to implement change, make the change 'stick' and take others with them.
The Deputy Head for Quality of Education will work in close proximity with the Headteacher, the Deputy Head for Inclusion, as well as other members of the Leadership Team, to play a significant strategic and operational role in the school. The post holder is responsible for ensuring that students achieve their maximum potential through the quality of education they receive. They will be closely supported to do this by two Assistant Heads, one who focuses on Curriculum and Assessment and the other who leads on Teaching and Learning. They must have a robust understanding and overview of a curriculum which is designed to be rich, varied and fit for purpose in the 21st century.
The successful candidate will have a proven track record of raising standards and outcomes for young people, as well as be able to demonstrate impact in changing the practice of others. They will be confident carrying out educational research that assists and challenges their thinking, using this to formulate a strong vision for improvement and the clarity of how to implement it. They will stand out because of their ability and capacity to drive and secure sustained whole school improvement.
We are committed to safeguarding children and this post is one that the Authority has deemed to involve substantial access to children. With that in mind we will seek references and an enhanced disclosure and barring check.
If you are willing to go the extra mile and share our ambition to provide an outstanding education to our students, then we would welcome your application.
For an application pack please visit our website at www.tiverton.devon.sch.uk/vacancies or call Meg Hepworth, Head's PA, on 01884 256655 x225, or email mhepworth@tiverton.devon.sch.uk
Download School Information Document >