Oreo's blog – week 5
Hello to you all!
My name is Oreo and I live with Mrs Matthews.
I am a bit fed up with Perfect Pippin writing to you all every week and boasting about it, so I have covered up her hutch so she can't hear me dictating this to Mrs Matthews. My owner Gaby, Mrs M's daughter, rescued me and I am really healthy now-I had to have operations and lots of care but I love living here. Pippin does think she is in charge though, so I have to put her in her place! Here are some pictures of me.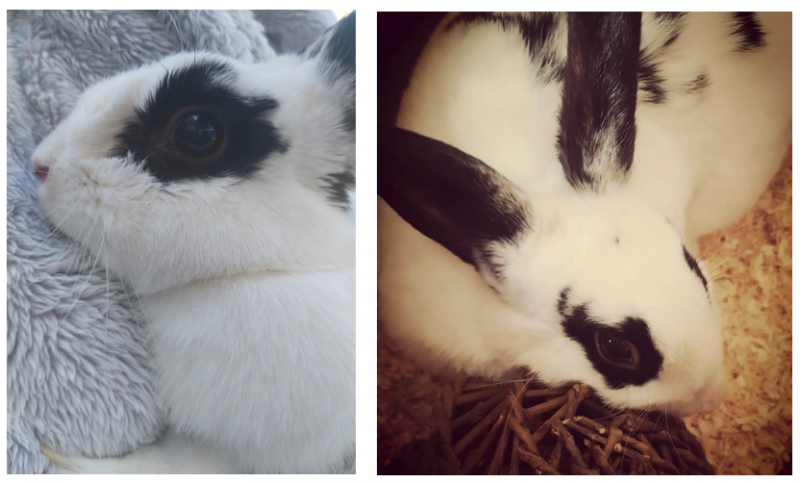 I hope you have all been working hard but also enjoying time with your family as that is important!
I would like to visit the school one day to meet you all and stay in Support Centre – I hope we can do this once that bloke with the funny white hair that Mrs Matthews watches every day says so!
I have lots of friends here and they are all nice despite what Pippin says. She will give Hector dirty looks!
My favourite is Rosie the dog as she is bonkers-she was trying to play swingball yesterday.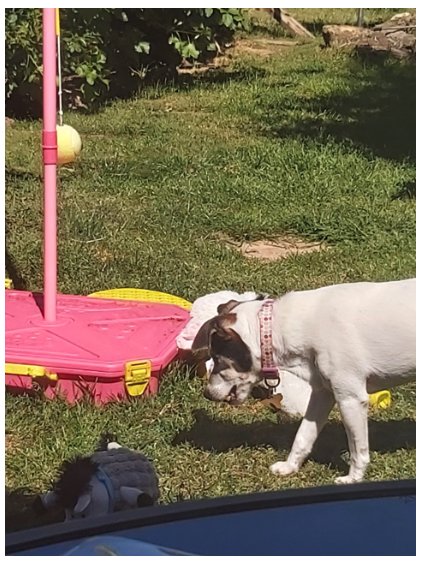 Anyway, I can hear Pippin kicking and she is swearing in rabbit language and I am a bit scared, so I am going to uncover her now!
Take care all of you, lots of love, Oreo x