Pippin's blog – week 8
Hello everyone. I bet you have missed me loads?
It has been a busy week here, as Mrs Matthews has been able to have her two older children in my garden, because the man in the computer with the bonkers white hair said it was OK. She hasn't seen them for three months, so she made a bit of a show of herself-Cody has seen this behaviour, just ask him! They don't go in the human hutch which is really strange, as they were always allowed before. I wonder if they have made a mess in there like Max and Rosie do sometimes, when Mrs Matthews banishes them to my garden? MY GARDEN! They must remember that this is my garden, so my rules.
So, this week there have been more humans, those two annoying dogs and Mr Matthews playing with some sort of fire all the time and Gaby watching Tik Tok-what the fluffy bunny tails is that all about? I have also had terrible trouble from Hector this week. As you know, I have been writing my book and he ate ten pages! TEN PAGES! It was a particularly good chapter about hutch training your human. I just hope that his poop comes out in little paper parcels, as it will serve him right.
I hope you have seen some different people in your gardens this week, but if you can't as some people need to stay at home still, are far away or there is another reason, always remember that all those people who work at the school are on their computers and phones and won't mind if you contact them for advice or a chat.
Anyway, I am off to write the missing chapter of my book HE ATE! Have a lovely week.
Lots of love,
Perfect Pippin xxx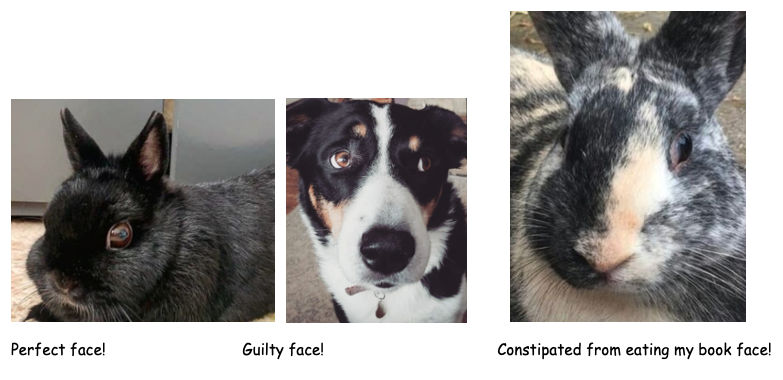 PS I have put two emails here for you to contact school if you need to.
klmatthews@tiverton.devon.sch.uk   or    emotionalwellbeing@tiverton.devon.sch.uk