Prepared for high quality home schooling with Google Classroom
We've taken significant steps to implement a new online learning platform that will deliver high quality home education should students be unable to come into school due to self-isolation or a fresh lockdown.
After a structured review, we have adopted Google Classroom. The platform is a comprehensive online resource that will enable us to deliver virtual lessons via smartphone or computer.
Our initiative responds to the UK Government's expectation that schools will need to have the capacity to offer immediate remote education where a class, group or small number of pupils have to self-isolate, or there is a second lockdown requiring students to work from home. Google Classroom also allows teachers that have had to self-isolate because they have had contact with someone with the virus to set work and deliver lessons from home.
A team led by our Computer Science teachers Phil Gardner, Nick Hodgson, Shaun Wright-Stainton, and supported by Network Manager Simon Forder has prepared our school infrastructure. They are in the process of delivering twilight training sessions to teaching staff, and in-school training to students in the new system.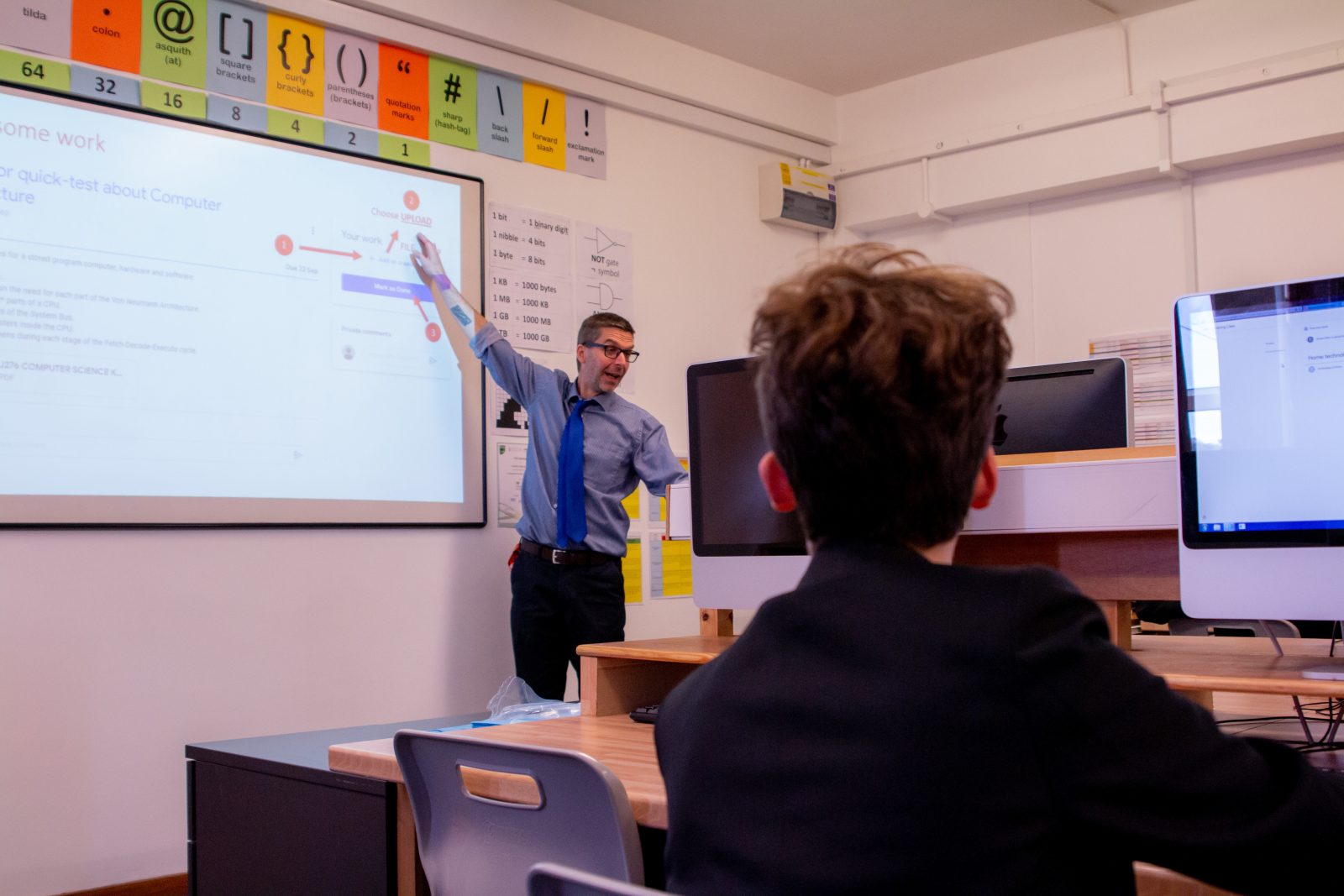 Google Classroom will enable us to provide a first-class education that is secure, intuitive and flexible. Feedback from both students and staff on the system's simplicity and features has been extremely positive.
Where possible we can now reflect the real classroom lessons virtually for every student, and they can follow their normal daily timetable. The system enables teachers to set and schedule work, and choose how they deliver lessons, which may include video and audio. They can respond to questions from students and share answers with their class. And we can quickly see which students have accessed the lessons and completed work.
Class tutors or teachers will provide additional frequent support via phone or video conferencing, and when necessary we can invite parents and carers into the system.
Google promises best-in-class security, both in terms of access to the system and encryption of files and data, and the software is free at the point of use. We are currently conducting an audit of students' access to hardware and internet access at home so that as a school they are confident that remote learning can be accessed.