T6 Student secures place at Cambridge Summer School

Lorna Allen, an A Level student from Petroc's Mid Devon Campus, has been offered a place at Cambridge University's South West Open Day, which takes place between June 23 and 25.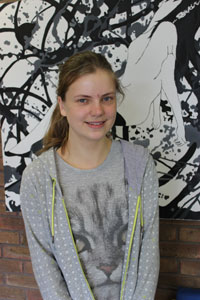 Lorna, a former pupil of Tiverton High School, had to submit a detailed application to gain her place, showcasing her academic achievements, personal qualities and skills.
 
Lynda Broomhead, a lecturer at Petroc, said: "The development we have seen in Lorna this year, in terms of academic performance and interaction in class, along with her increased confidence, has all contributed to a successful application."
 
Lorna hopes to get more knowledge about university life at the summer school and find out what it has to offer academically and personally, and aspires to go to a top university.