U16 Boys Football v Kingsbridge Devon Cup
The U16 were cruelly knocked out of the Devon Cup with a sudden death penalty knock out, on Friday at Kingsbridge Community College.
After the heartbreak of losing in injury time against Kings in the National Cup, THS U16 were determined not to have a repeat in the Devon Cup. They started brightly, and with directness and pace provided on the wings by Zech Thomas and Richard Hamlin, Kingsbridge could not cope with the high press, high energy and high tempo of the team. The team were committed and aggressive, none more so than Liam Saunders at the center of every battle, winning every one on one. Liam Davidson was driving the team forward, keeping possession, hard in the tackle, whilst Kye Mears, recently tempted out of retirement, was at the heart of every quick passing move, asking questions, pinging off long shots and probing from the free role behind the striker. James Parker, moving from his more customary right wing role, was a colossus up front, chasing every ball, pressing from the front, hitting the post time and time again.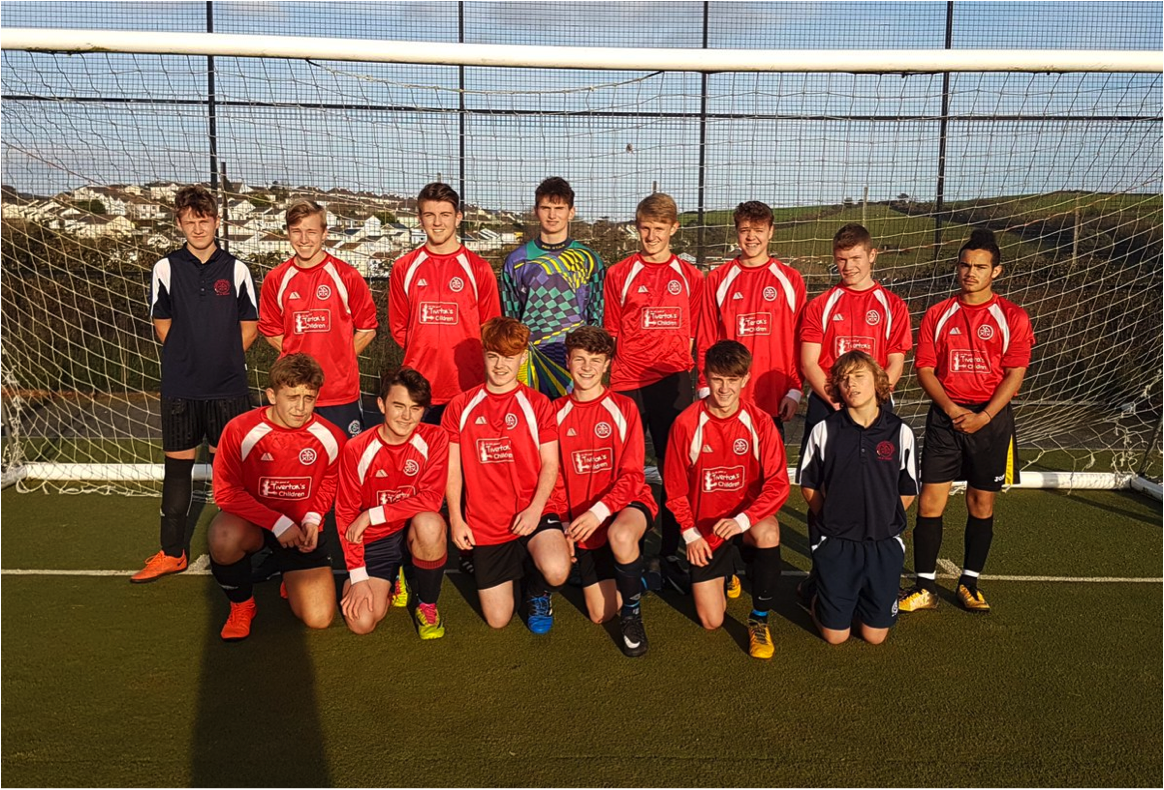 Half time came, and THS were 3-1 up, after goals from Zech Thomas and two sumptuous strikes form Kye Mears. After half time, the defence held strong, well marshalled by Captain Marvell Dan Angell and the ever-present Ben Broomfield. The overlapping play from Tristan Crow and Felix May ensured width, power and pace, pushing their wingers back, stretching the play. Yet, despite heroics from Isaac Pedrick in goal, full time was approaching and THS were pegged back 3-3. Kaan Pektemiz and Myles McDowell were brought on to try and make something happen, whilst Josh T Strange replaced right back Crowe to freshen up the defence. Yet the final whistle blew, taking the game to penalties.
After 5 penalties – 3 going over – it was sudden death, with Kingsbridge clinching it in the final penalty.
Heartbreak for THS, yet they can be proud of the way they played: with heart, with passion, with intensity. With the Exeter East Devon Cup on the horizon, things are just starting to click for the boys from Tiv.