Years 9 & 10 French Exchange trip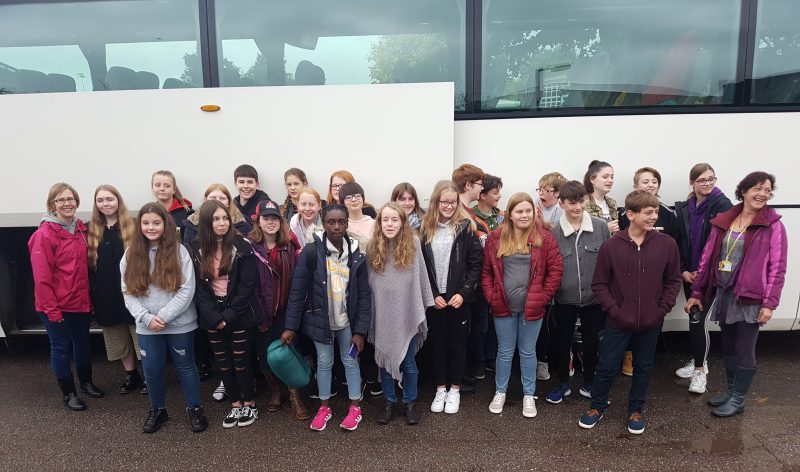 Some of our year 9 and 10 students have recently returned home from an exchange trip to France. The week-long visit was full of activities, sightseeing and plenty of socialising with partners' families, giving students a taste of life in Morlaix.
On Thursday 3rd October, 24 students departed from Plymouth to Roscoff – with a smooth yet somewhat sleepless crossing!
The second day of the trip saw THS students and staff being welcomed by the French Exchange Partners at the Collège du Château. Everyone enjoyed a PE lesson of ping pong and cricket in the morning, then lessons with partners after lunch in the canteen.
Days 3 and 4 were spent with partner families, with many visiting the local town of Morlaix or the coast. On the morning of day 5, visits were made to the local newspaper offices and factory. Everyone enjoyed tasty treats in the afternoon with a crêpe making lesson at the school.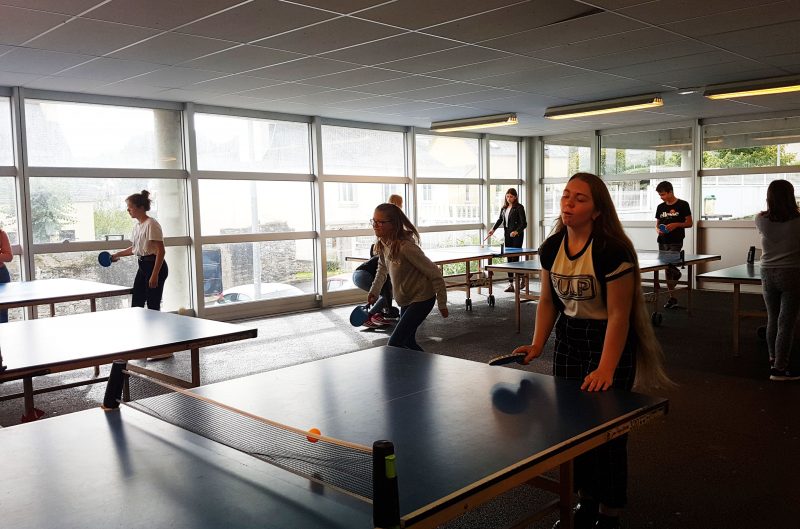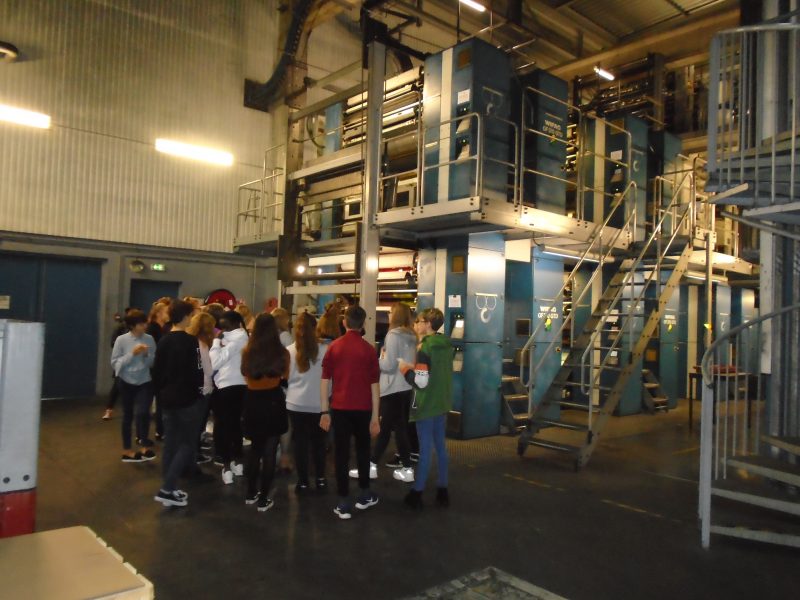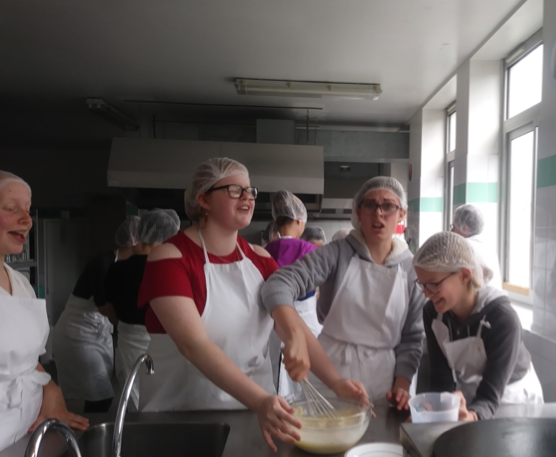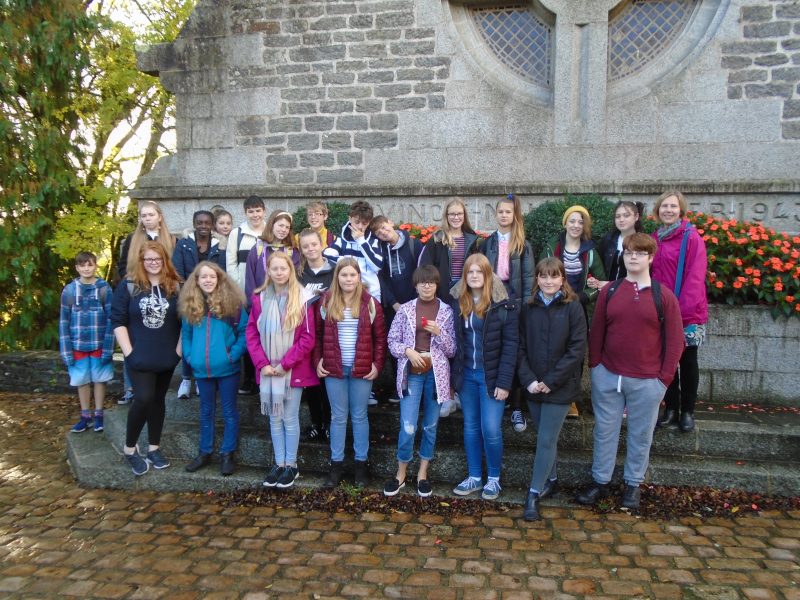 Day 6 saw a visit to Oceanopolis, one of France's biggest aquariums in the town of Brest, followed by an evening meet and greet with all the exchange families. On the morning of day 7, the group went on a walking tour of Morlaix and visited Morlaix chapel, where they learnt about the English WW2 bomb which mistakenly fell upon a nursery killing all 39 children and their teacher. The intended target was the viaduct to prevent the German advance, but this was missed due to adverse weather conditions.
This was followed by a meet and greet at the town hall with the afternoon spent with partners, as school finishes at 12pm on a Wednesday in Morlaix!
The final day was full of fun with a visit to forest tree top adventure park, Accrobranche, and 16th-century fortified chateau Château de Kerjean before departing from Roscoff to home.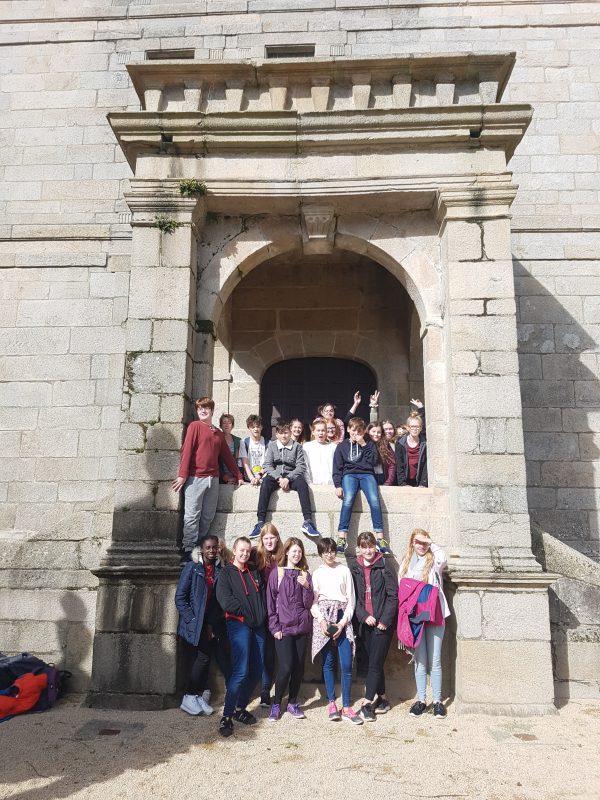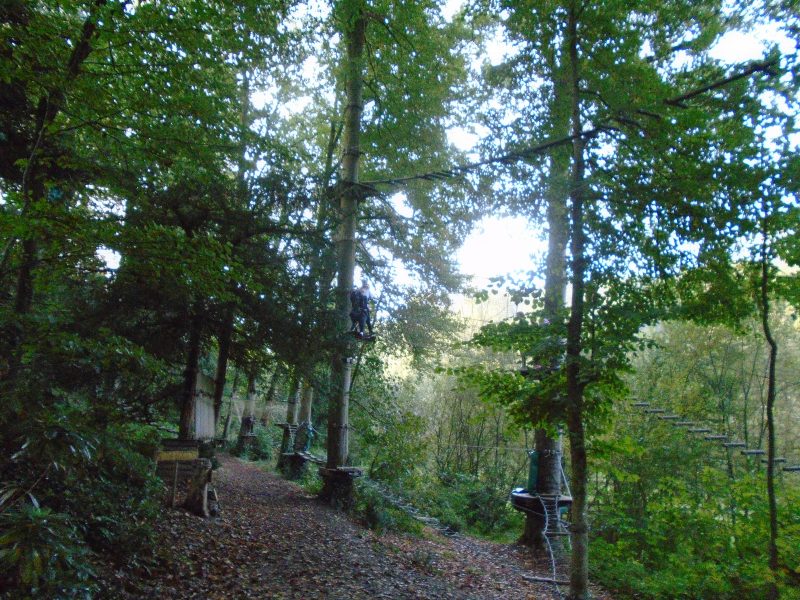 The very tired but happy group arrived back in Tiverton on Friday 11th October.
Mrs Broadley, Subject Leader for French says: "I am incredibly proud of all the students who took part as they all overcame a number of challenges on this week, as well as improving their French!"
A group of 19 students will be returning to Morlaix in March next year and more families are needed to host.
If anyone is interested in taking part, parents/carers can contact Mrs Broadley on abroadley@tiverton.devon.sch.uk.