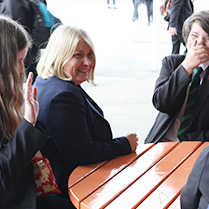 Welcome
Young people are at the heart of everything we do. We all want our children to flourish at school. Government statistics and OfSTED reports show students at Tiverton High School are successful. Teachers are able to challenge their students because they know them very well and engage with them as individuals. They know that there is no such thing as an ordinary child; that every child is extraordinary in some way and we are all committed to releasing that individual spark. We believe that inspiration is the key; children are fires to be lit, not urns to be filled!
Mrs Crook, Headteacher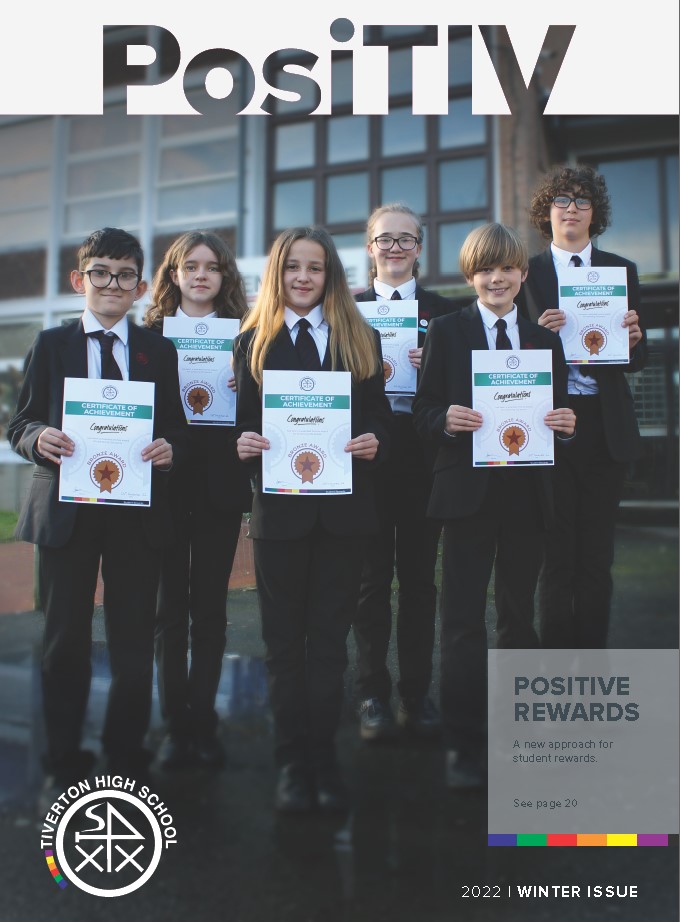 PosiTIV
Read our Winter edition of PosiTIV – our journal that celebrates the variety of opportunities both students and staff have experienced over the past term.
Google Classroom
We recommend that students do not search for Google Classroom, just in case they accidentally log in to a "spoof" site.
The safest and most secure way to enter Google Classroom is through our main Microsoft 365 system.
Please go to https://www.office.com
You can download detailed instructions on how to access Google Classroom here: Learning with Google Classroom – a THS Guide for students
Our federation