Emma White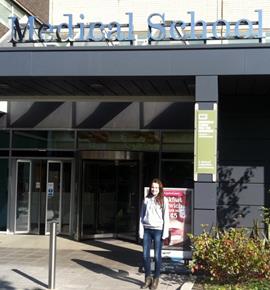 In September, Tiverton High School and PETROC student, Emma White headed off to the University of Sheffield to begin studying for a BMedSci (Honours) Orthoptic Degree. The degree trains students how to investigate and manage disorders of binocular vision and defects of eye movement. Emma is enjoying the "richness of the Biology content" in her first year lectures and also the 'whole human body dissection",which all students on the Orthoptics degree complete in their first year.
The course is fantastic and Emma is really embracing the independence offered by a degree that includes three work placements a year in any UK hospital. The placements provide valuable hands-on experience using all the specialist equipment.
Emma achieved an excellent set of GCSE results at Tiverton High School which included 7 Grade A*s and last year gained an equally impressive set of 'A' levels at PETROC achieving A*s in both Biology and Psychology and a Grade A in Maths.
Emma encourages all students to get involved in as many opportunities that school and college offer. Emma took part in the Biology Olympiad, traveled to London to attend an 'A' level revision conference, was an active STEM ambassador, as well as completing an Extended Project alongside her 'A' levels. Phew!
Emma says "The breadth of skills and confidence that these opportunities offered ensure that I was better prepared than others for the independence of University and well supported to achieve the highest level of degree at University. In particular the Extended Project meant that I was able to access the scientific papers that I have to read at university which puts me at a distinct advantage compared to others on the course".
Emma in 'sunny Sheffield' outside the medical school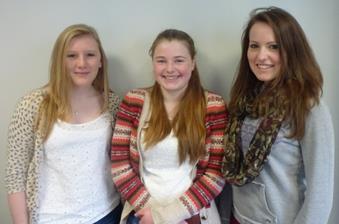 Emma achieved a Bronze Award in the Biology Olympiad -shown here far right with the other Olympiad medallists, Connie Isaac, former Head Girl at THS (centre) and Sheena Nott (ex-South Molton CC student)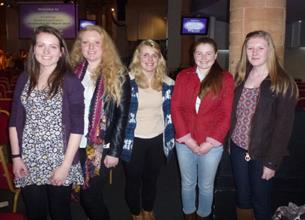 Emma and colleagues at an 'A' level revision conference in London