U14 Triumphant in their National Cup Campaign
Our Yr 8 & 9 girls came away with an emphatic victory over St Luke's, Exeter with a victory of 0-8. 
A hugely pleasing result for the girls who controlled the game from first to final whistle.  What was so pleasing was the manner in which the girls encouraged each other and played well as a team.  All of the girls performed fantastically, showing off their composure and great skills  but Maddie Walker and Emma Curtis worked tirelessly providing the link between defence and attack and both got on the score sheet along with Connie Pengelly, who scored 5 of our 8 goals.  This team has huge potential and we are looking forward to playing Exmouth Community College in Round 3 of the National Cup.   Well done girls, great performance and such as credit to Tiverton High School.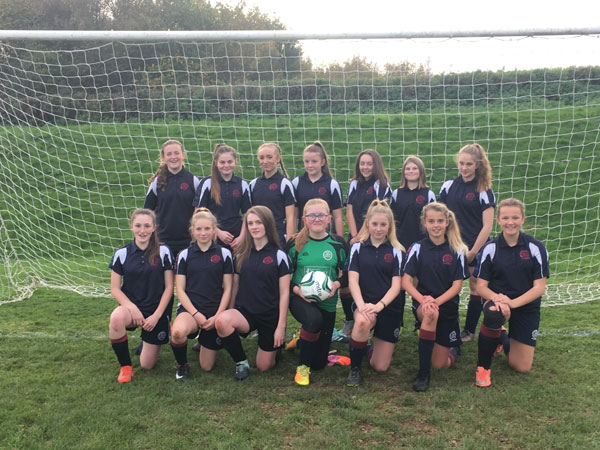 The team: Imogen Ogbourne, Murron Humphries, Maddie Walker, Kathryn Heard, Connie Pengelly, Jess Hayes, Ellie Somerwill,  Teishy Bird, Jodie Floyd, Emma Curtis, Sophie Collard, Amber Wilson, Charlotte Maryan-Lewis & Faith Aitchison.
Mrs Bamber.