'Telling Our Stories, Finding Our Roots'
A new exhibition at the Museum of Mid Devon Life is exploring and celebrating the multicultural heritage of Tiverton, and features our Religious Studies teacher Anthony Nderitu.
'Telling Our Stories, Finding Our Roots' is the culmination of an 18month project run by Devon Development Education and aims to raise awareness of the vital contributions that people of different heritages have made to the towns throughout history – including today.
Anthony said: "I was approached by Devon Development Centre as part of their global approach to issues in their Global Centre programme. It is a celebration of minorities and the work they do.  With October being a time when they are focusing on Black History, I was asked to be part of a program where we can curate the stories of Black and Ethnic Minority people.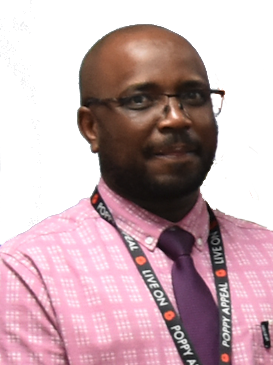 "It was an honour to highlight the contribution that we make in the society as we work our socks off.  If I can quote the mantra that influences the lives of many people, it reflects my work as a teacher of Religious Studies in Tiverton High School: "Seek the success of the country in which you live in, for in its success, there you too shall be blessed."
"We give our best and will continue to do so.  Doing otherwise is not fair or acceptable.  We work from the level of the conscience.  We are not commodities that some people think we are, we are human beings who give our best as we make ends meet."
Tickets can be booked by telephoning the museum on 01884 256295 or visiting https://www.tivertonmuseum.org.uk. Due to the National Lottery Heritage Fund, Devon Development Education is offering free entry to the exhibition for the first four Fridays in October.